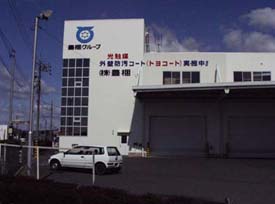 Warehouse of Toyokon Corporation in Sakuramachi town (July, 2000)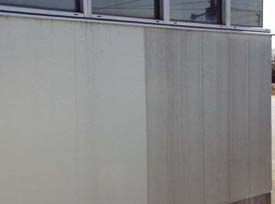 TiO2 was coated on the painted wall by spray coating method. The wall is facing to Route 1 which has a lot of traffic.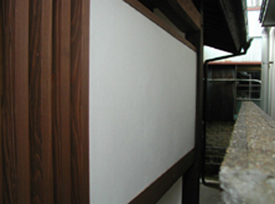 A residence, Arita town in Saga Prefecture (Feb. 2004)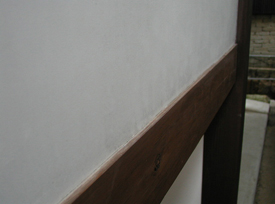 Mold problem on stucco wall; A thicker TiO2 film was made on the wall because of not enough sunlight.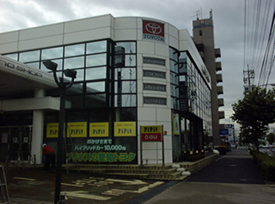 A car dealer shop of Toyota in Nagoya city (Feb. 2004)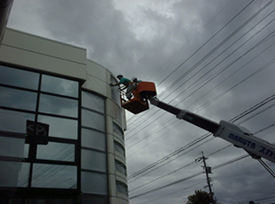 PTA and TPX were coated on the enamel panel wall.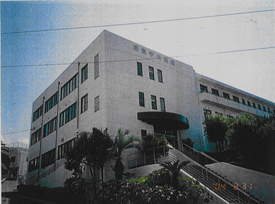 Izumi Chuo Hospital in Izumi city, Osaka (July, 2004)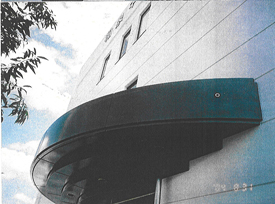 An area of 900m2 tile wall was coated when the hospital was restored by TPX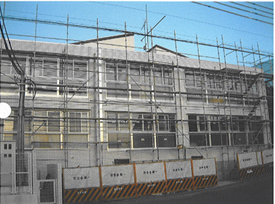 Asahi kindergarten in Kobe city (May, 2004)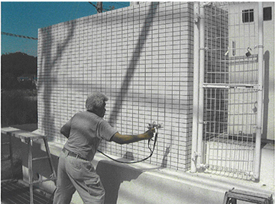 TPX was coated on the gray porcelain tiles of the wall.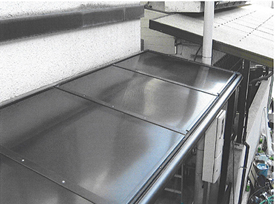 Eaves of a residence in Kobe city (July, 2004)
The material of the eaves was acrylic resin. It was coated by spray gun.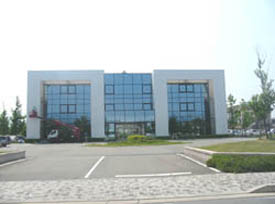 Walls of a company in Yamagata city, Yamagata Prefecture (July, 2004)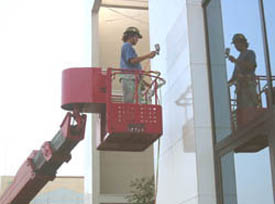 Self-cleaning purpose on the building wall.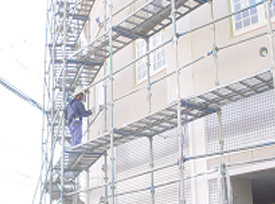 Kindergarten in Kumamoto city (November, 2003)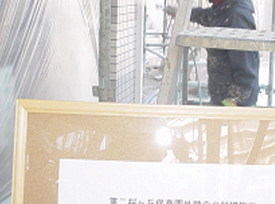 Self-cleaning purpose on the building wall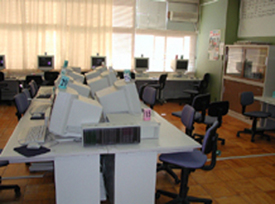 Okubo Elementary School in Gunma Prefecture (August, 2002)
Removing the VOC odor in the computer room.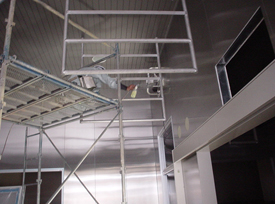 Farmer's union office in Kumamoto Prefecture (Sep. 2004)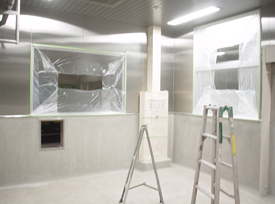 TPX-85 was applied to coat the internal wall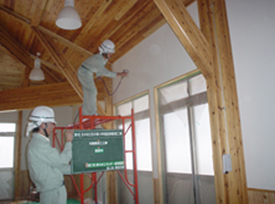 Itsukimura Higashi Elementary school in Kumamoto Prefecture (December, 2003)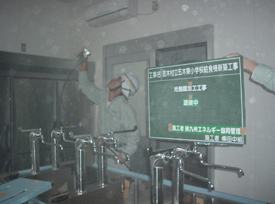 For antibacterial purpose and prevent the internal wall from mold; Spray coating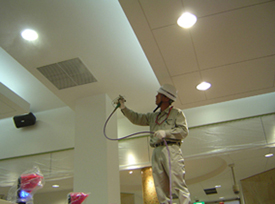 Kyosei Tiger Pachinko Game Center in Saga Prefecture (March, 2004)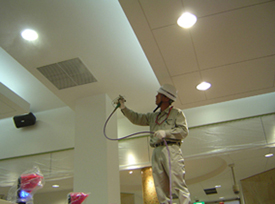 For reducing cigarette odor and antibacterial purpose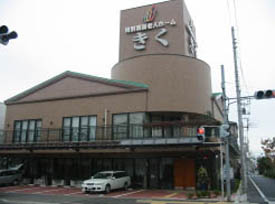 Dining room and kitchen at an old people's home in Tokyo (April, 2003)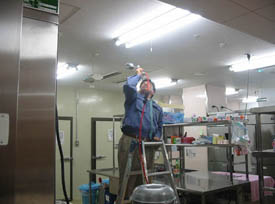 Antibacterial purpose, reducing odor and prevent wall from mold; Spray coating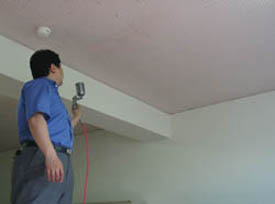 An elementary school in Sumida-ku, Tokyo (July, 2003)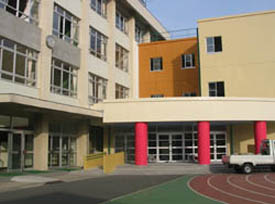 Reducing VOC which was occurred by using binder agents for making the classroom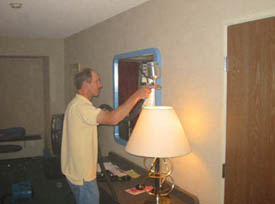 Monte Carlo guest room in Las Vegas (June, 2004)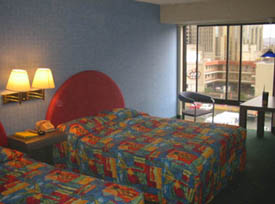 Reducing odor in the guest room; spray coating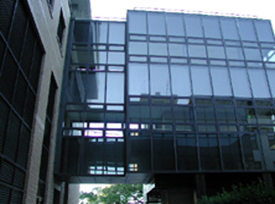 Saga Prefecture Office (January, 2004)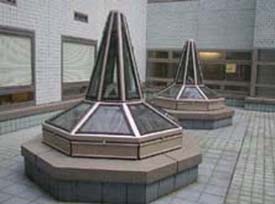 Coated window glass of the building for self-cleaning purpose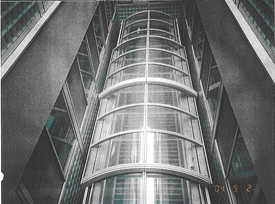 Suga Minami elementary school in Osaka city (June, 2002)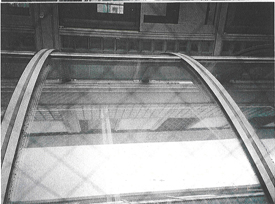 Coated roof window above hallway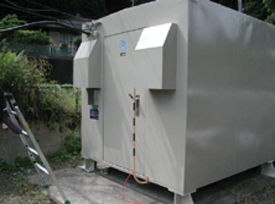 A telephone exchange box of NTT company (June, 2004)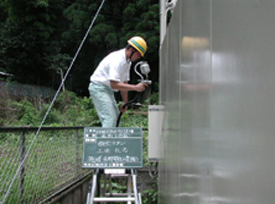 Prevent the telephone exchange box from mold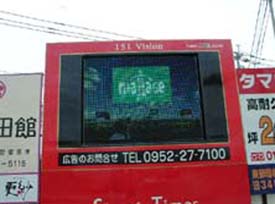 Electrical display sign board (March, 2003)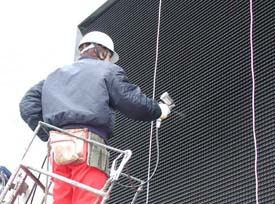 The sign board is facing to a lot of traffic area. It was coated for keeping clean the display surface.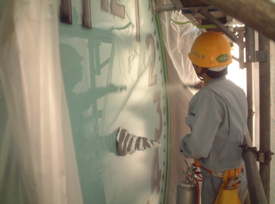 Clock dial of Ginza Wako Building in Chuou-ku, Tokyo (November. 2004)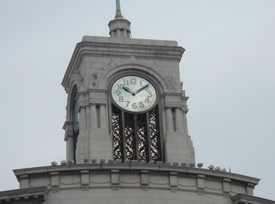 Self-cleaning purpose on the clock dial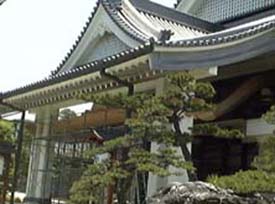 A temple in Toyohashi city, Aichi Prefecture (March, 2003)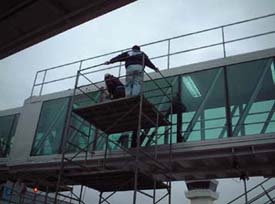 Coated exterior stucco wall for self-cleaning