Company History
Founded in 2003, Green Millennium is a US Manufacture Representative, Oversea Sale and Marketing office of Saga-KON Corporation (one of the most prominent photocatalyst research institutions and an ISO certified manufacture in Japan). With our advance manufacturing of aqueous metal oxides photocatalyst coating, coupled with unique sol gel dispersion technique, it has set us apart from the conventional production of ultrafine TiO2 powder, slurry chemical solution, other sol gel method in the field of photoelectrochemical science today. We have been developing this world-class photocatalyst coating technology over 13 year period, yield a number of successful cases of commercialization, product distribution, manufacturing integration, application project.
Our Vision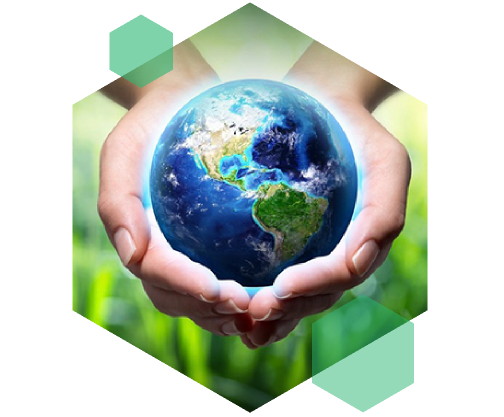 Recent interest and studies in environmental photo-chemistry, in natural photosynthesis, and chemical methods for solar energy transformations has contributed greatly to our knowledge and understanding of the various phenomena related to both photo-chemistry and catalysis. As it suggested that with emerging nano-technology come together with the chemical mechanisms of photocatalysis, the photocatalytic nano particle titanium dioxide offers a new meaning of remediation and degradation on volatile organic compounds in the aqueous and airs streams.
Building materials in now days are pursuing a multi-disciplinary synthesis of using photocatalyst technology, mechanism, including self-organized structural control and smart material with focus on environmental purification and monitoring to create intelligent surfaces that not only sense and interact with their environment, light energy resources, but can fundamentally alter their own behavior and deactivate themselves as preprogrammed or as desired. Many building material manufacturers are aggressively researching and developing products incorporating photocatalyst technology. Existing buildings could also benefit from photocatalyst reaction by coating application.  Green Millennium's photocatalyst solution has been successfully applied and integrated on wide range of materials such as stucco, painted surface, tiles, glass, acrylic materials, concrete, glass, and textiles to allow a self-cleaning surface while purifying the environment.
Both the technological and economic importance of photocatalysis has increased considerably over the past decade. Improvements in performance have been strongly correlated to advances in nanotechnology. A variety of applications ranging from anti‐fogging, anti‐microbial and self‐cleaning surfaces, through to water and air purification and solar induced hydrogen production, have been developed and many of these have made their way into commercial products.
The total market for photocatalyst products is forecast to grow at a CAGR of 12.6% during the next five years, reaching nearly $2.9 billion by 2020. The construction sector is projected to reach $2.6 billion during this time. The consumer product sector is also projected to grow from $155.6 million in 2015 to $220.3 million in 2020 at a CAGR of 7.2%. Therefore, it is estimated that the scale of the environmental market would be enlarged remarkably.

Mission Statement
At Green Millennium Inc, we have over 13 years of business experiences with strong proven track of records. It is our goal to continue developing, marketing, distributing and globalizing a wide range of high quality nano photocatalyst coating product and assist companies in a variety of industrial and integrated sectors with great benefit and outstanding business results.

Intellectual Patent / Licensing Partnership
Joint business operation development for production licensing patent with Saga Prefecture and Yoshikawa Co.
Obtained TOTO's licensing patent for making the claim of Photo-Induce Superhydrophilicity properties worldwide.
Obtained the production licensing patent in from National Institute of Advanced Industrial Science and Technology for making the multifunctional composite material worldwide.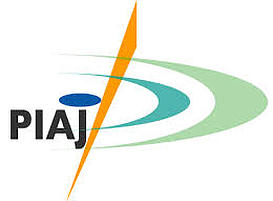 Product Certification  / Compliance Guidance
PIAJ: Photocatalysis Industry Association of Japan
The PIAJ mark is a certification mark that the Photocatalysis Industry Association of Japan gives to photocatalyst products of which performance, usage and other features are recognized as appropriate by the association. The association adopted JIS test methods as the yardstick to measure photocatalyst performance, and set specific performance standards through verification and examination from diverse angles. In addition, the association obtained feedback about performance standards from customers and governmental agencies, and established the standards based on the feedback. The PIAJ mark is given to photocatalyst products that meet the performance standards established in this way. Although the mark is currently given to products that are manufactured in Japan, the association plans to make the mark available in Asia and throughout the world in the future.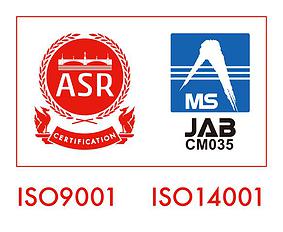 JISC: Japanese Industrial Standards Committee
The task of JISC is establishment and maintenance of JIS, administration of accreditation and certification, participation and contribution in international standardization activities, and development of measurement standards and technical infrastructure for standardization.
Japanese quality and stringent manufacturing processes coupled with years of testing and 1000's of successful applications in Japan and Asia.
Our products are manufactured to systems accredited to the following certification standards: Quality ISO9001 Environmental ISO14001.
KON Corporation
Kon Corporation is a member of PIAJ (Photocatalyst Industry Association of Japan) and their products meet PIAJ Certification requirements.