TO-85 sol
Peroxotitanium Acid Solution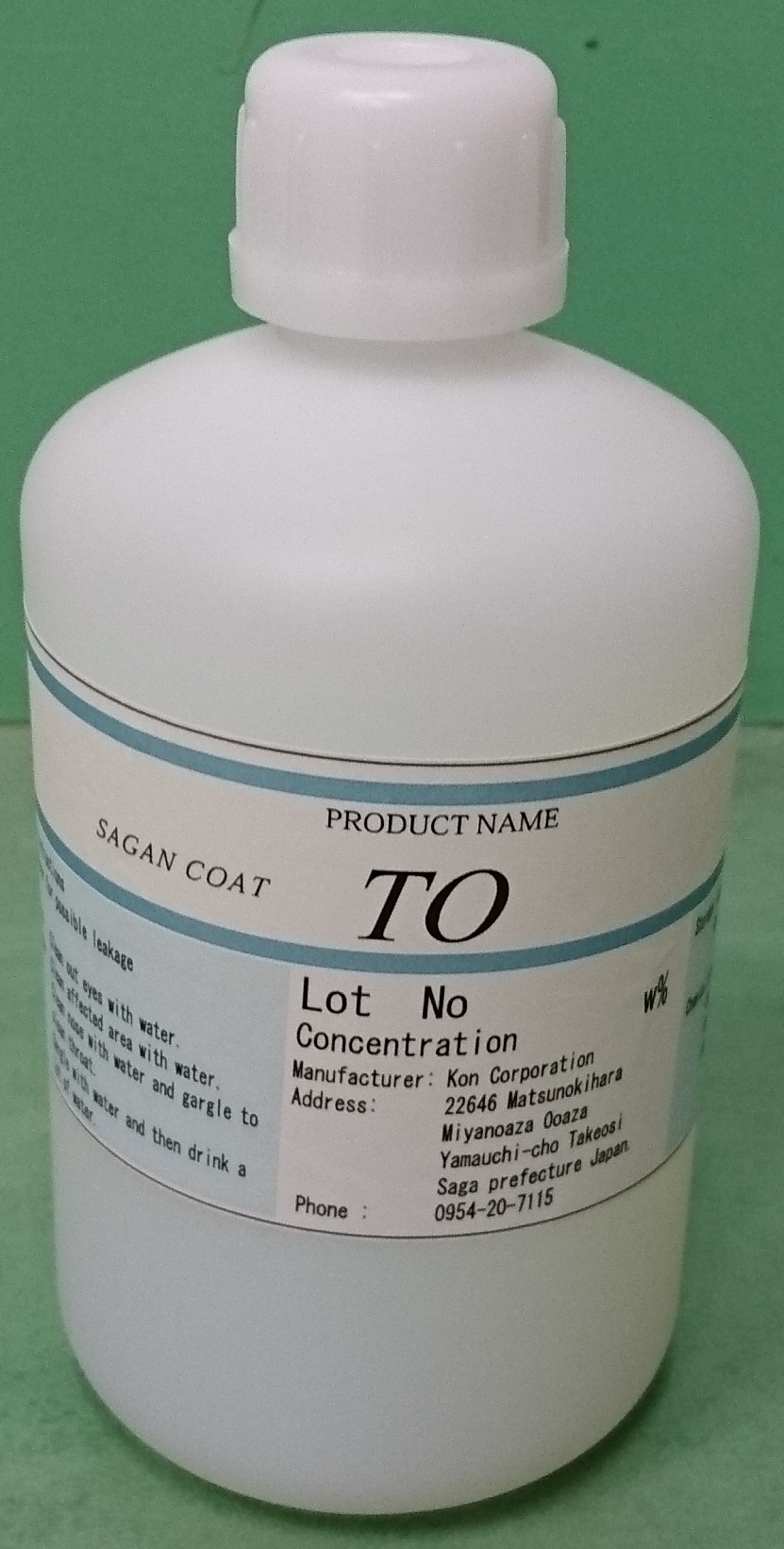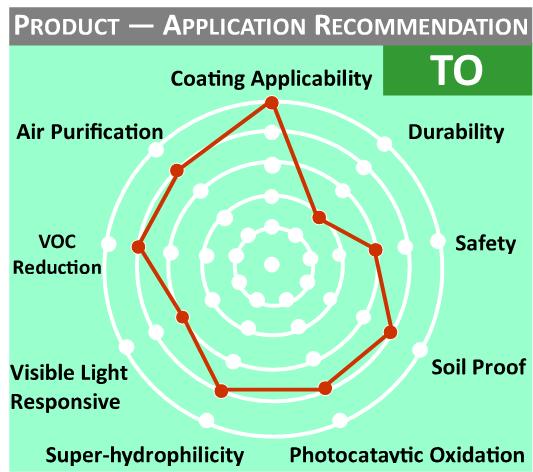 TOsol differs from PTAsol. It is already crystallized to anatase and shows strong photocatalytic function after it is coated and dried at the room temperature. In case of flat and smooth surface, the TOsol coated film may comes off as powder due to adhesion strength is relatively weak. However, the hardness of the film can be improved when it is heated to a certain temperature. TOsol does not contain any impurities and the moisture evaporate to form titanium dioxide film. The heat treatment will correspond to the substrate in order to improve its hardness, adhesion properties and other various activities.
PRODUCT SPECIFICATION

 

Product Name

TO-85 sol

Product Description

Peroxo-modified Anatase Sol— Sol Gel Nano Top Coat

Concentration of Solid TiO2

0.85w%

Application Recommendation

Exterior application—Porous or uneven Surface 

Target Substrate

Drywall, Ceramic, Plaster, Concrete block, filter media

Anatase crystal

Exists

Photocatalytic activity

Exists

Adhesive state at room temperature

None

Heat treatmentnecessity to modify

None

Heating Temperature to form photocatalyst

Room temperature to 600C 

Required minimum coating film thickness

0.10 to 1.0μm 

Appearance

Milky White 

Hydrogen ionconcentration (PH)

7.0 to 8.5 

Average Particle Size

Approximately 10nm 

Stability

Long term shelf life when store in cool and dark areas

Safety Data Sheet

Technical Reference

*Synthesis of Peroxo-Modified Anatase Sol from Peroxotitanic Acid Solution

*Photocatalytic Activities of Coating Films Prepared from Peroxotitanic Acid Solution−Derived Anatase Sols

Package

10 liters HDPE F-Style container, 200 liters plastic drum

 

●All Green Millennium merchant Titanium Chemicals sites are ISO 9001 and ISO 14001 (2004) compliant.