Indoor / Interior Application
Reference No. Indoor / Interior Application
Product Category: PTAsol, TPXsol, TPX-HL, TPX-AD, TPX-VB
Title: Air Purification, Deodorization, Sterilization, VOC Removal
Features: Antistatic, Strong photocatalytic oxidation and Superhydrophilicity surface.
Benefit: Long lasting air decontamination and hygienic surface
Abstract:
PHOTOCATALYST COATING TECHNOLOGY Light, the most precious gift from the sun, it is also readily available source of energy from our indoor lighting. Photocatalysts harness this energy to create a clean and healthy environment by destroying all harmful organic substances. When people spend more time indoors, the enclosed space traps various toxic organic chemical and odor emitting source from building material, stored chemicals an d/or decaying matter that causes irritation and long-term illness. With controlled temperature and higher humidity, our homes and offices often become the ideal breeding ground for all sorts of bacteria and microorganism. Our photocatalyst coating technology Treatment effectively reduces and contains these problems by applying a thin layer of photocatalyst film on the surface to breakdown all organic pollutants.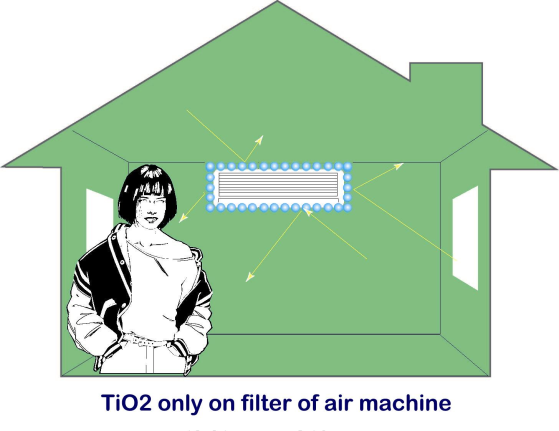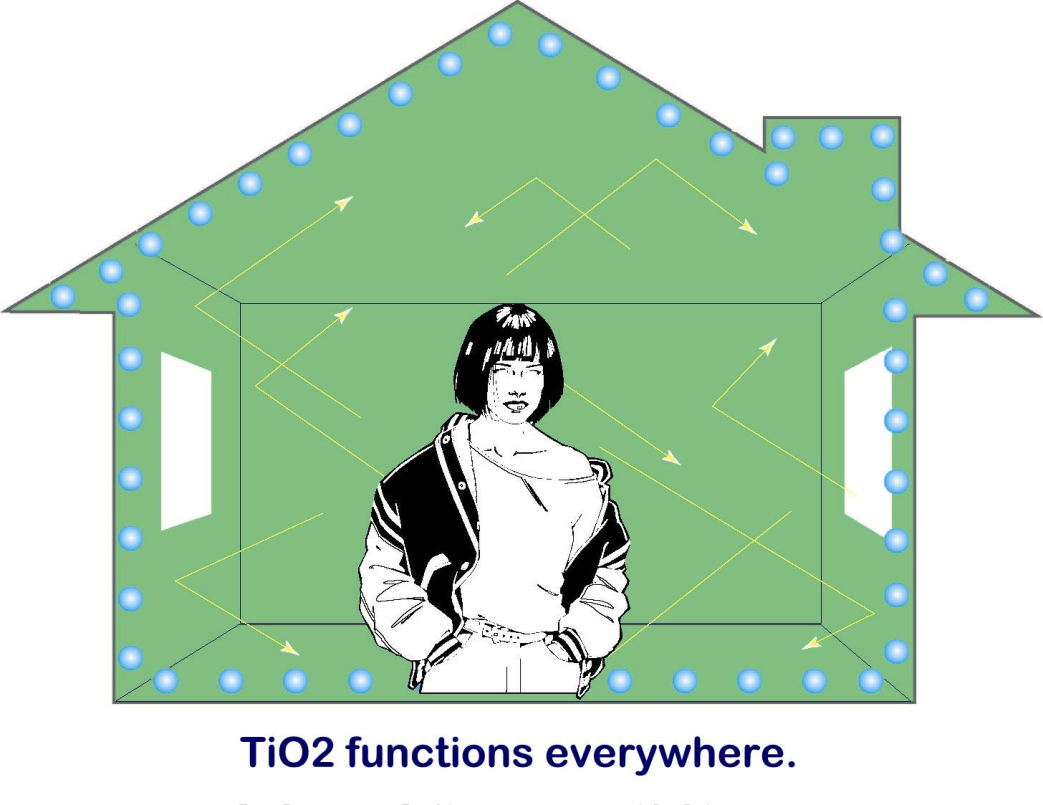 THREE DIMENSIONAL PURIFYING TECHNOLOGY Traditional air-purifier and filtration systems work by forcing air through the machine. Their effectiveness is largely dependent on the size of the room and the amount of air that can be treated at once. Some of the more advanced technologies such as ozone and UV, create harmful byproducts in addition to higher operating and overall maintenance costs. Hygienic photocatalyst treatment is an "Invisible Three-Dimensional Air Purification System" that continuously maintains a hygienic environment without any noise and maintenance concern. Simply turn on the light and let the purification process begin.
Areas of Applications
Commercial building, Hotel, Casino, Restaurant, Shopping mall, School, Hospital Supermarket, Senior center, Day-care center, Industrial facility, Laboratory, Food factories, Public facility, , Pet shop, Automobile, Public transportation, air / water filter media.
Target Substrate:
Indoor Wall covering, Ceiling, Flooring, Furniture, Ceramic Tile, Glass, Mirror, Painted surface, Vinyl, acrylic and polycarbonate material, Industrial fabric etc.
Advantages
Air purification, Deodorization, Sterilization: Automatic removal of contaminated gas, air toxics, VOCs, chemical, microbial, viral, biological odors such as pet, cigarette, mold, and food smells.
Visible Light Responsive photocatalyst coating is a advance light-driven technology. in the present of light, our photocatalys coating will immediate initiate the photocatalytic decomposition mechanism to remove harmful substances. No additional external energy is needed
Our coating is pH neutral 7, odorless, free from chemical scent
Environmental friendly technology. Safe for children and pet.
Long lasting, reduce the frequent maintenance cost.
Commercialization / Opportunities
Technology and partnership is available from Green Millennium Inc.
Interested companies are invited to submit their plans to Green Millennium Inc.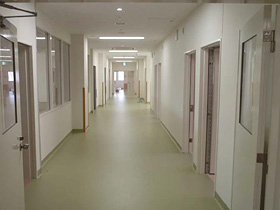 Location: The interior in the national hospital
Date of application: September, 2012
Substrate: Painted surface, Dry wall
Products Used: TPX-HL
Effects: Antibacterial , Deodorizing
Location: Tokyo Metro Station toilet
Date of application: July, 2014
Substrate: Ceramic Tile, Urinal, wall covering
Products Used: TPX-HL
Effects: Antibacterial , Deodorizing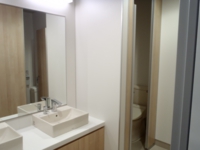 Location: CSB Shinchiba Building
Date of application: September, 2013
Substrate: Painted surface, wall paper
Products Used: TPX-HL
Effects: Antibacterial , Deodorizing
Location: Junior High School CSB Shinichiba Building
Date of application: March, 2013
Substrate: Painted Surface, wall paper
Products Used: TPX-HL
Effects: Antibacterial , Deodorizing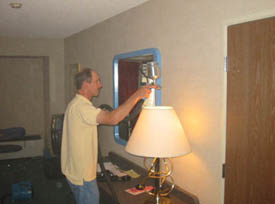 Location: Monte Carlo Guest Room Las Vegas
Date of application: June, 2004
Substrate: Painted surface, wall paper
Products Used: TPX-85
Effects: Antibacterial , Deodorizing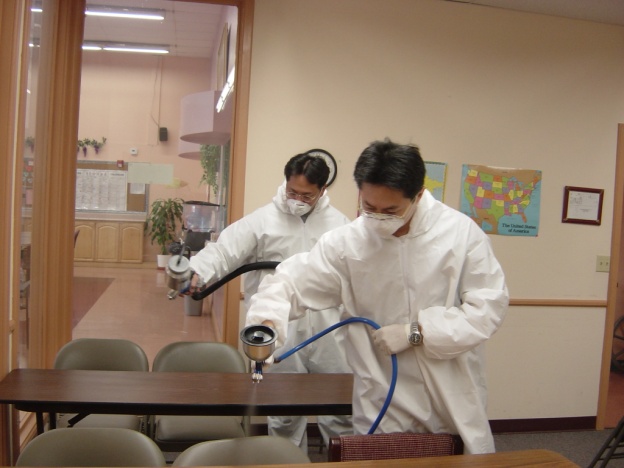 Location: Arcadia Adult Center California
Date of application: January, 2005
Substrate: Painted Surface, wall paper, furniture
Products Used: TPX-85
Effects: Air Purification, Antibacterial , Deodorizing